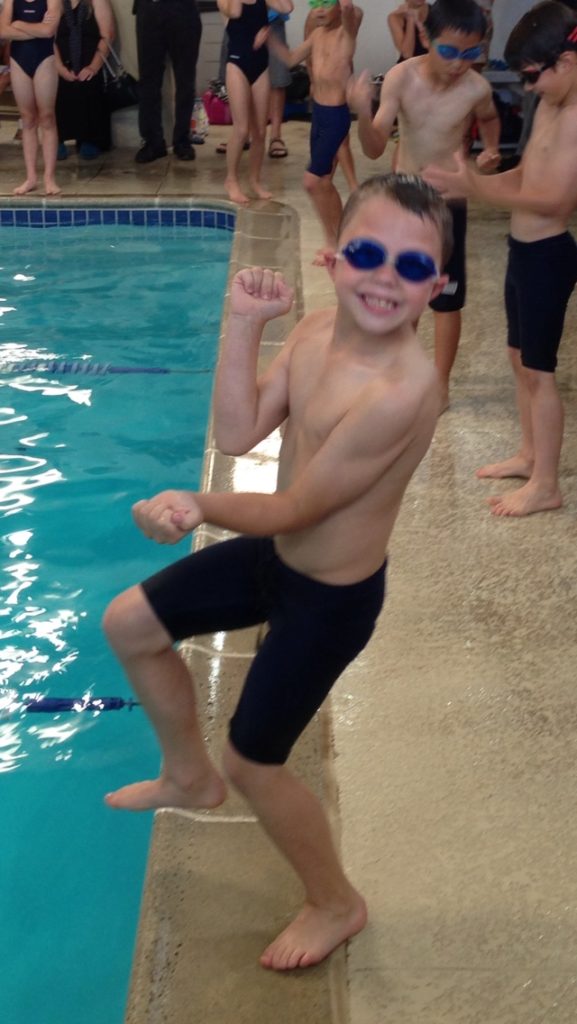 According to the U.S. Center of Disease and Control and Prevention "Drowning is the second-leading cause of injury related death among children under the age of 15." By investing in swimming lessons, you are investing in your child's safety.
The number one goal of our program is to teach your child to swim – therefore increasing their chance of not becoming part of the above mentioned statistic. With over twenty years of coaching and teaching experience, we at Water Wise Swim Squad have developed a learning system which will help your child improve their skills, and gain strength – and confidence – all while having fun in a welcoming, supportive environment.
At Water Wise Swim Squad, we strive to teach your child how to swim, better!  We instruct with an emphasis on correct competitive swimming techniques right from the beginning. Your child will not only learn freestyle, backstroke, breaststroke and butterfly – but they will be taught using the same drills that Olympic team members use to fine tune their strokes. Streamline, body-roll, and bi-lateral breathing are just a few of the skills that will be emphasized in our learn-to-swim program.