Investing In Your Child's Safety
According to the U.S. Center of Disease and Control and Prevention "Drowning is the second-leading cause of injury related death among children under the age of 15." By investing in swimming lessons, you are investing in your child's safety.
The number one goal of our program is to teach your child to swim – therefore increasing their chance of not becoming part of the above mentioned statistic.  With over twenty years of coaching and teaching experience, we at Water Wise Swim School have developed a learning system which will help your child improve their skills, and gain strength – and confidence – all while having fun in a welcoming, supportive environment.
At Water Wise Swim School, we strive to not only teach your child how to swim – but how to swim well! We instruct with an emphasis on correct competitive swimming techniques right from the beginning. Your child will not only learn freestyle, backstroke, breaststroke and butterfly – but they will be taught using the same drills that Olympic team members use to fine tune their strokes. Streamline, body-roll, and bi-lateral breathing are just a few of the skills that will be emphasized in our learn-to-swim program.
Water Wise Stations – A Goal-Oriented System of Learning
At Water Wise Swim School our lessons are a series of ten levels of stroke progressions and skill development. Graduation from level to level in our program is determined by the attainment of the "Advancement Goals" established for each level. Once your child has reached the advancement goal for a particular level, they then "move-up" to the next level and begin working on more advanced skills. This way, each student progresses at their own rate – which we believe is the best way to keep the kids learning and motivated to succeed.
Water Wise Awards
Each child enrolled in Water Wise Swim School receives a WWSS Award Certificate on the first day of lessons. As a child conquers the Advancement Goals established for each level, they receive a gold "Graduation" sticker to place on their certificate. We like to make a big deal about advancement – and we think you should too. You can frame your child's certificate or post it on the family fridge – but be sure your kids keep documenting their progress by applying their stickers to the appropriate level on their certificate. This can help keep them motivated to learn and progress!
Meet the Water Wise Staff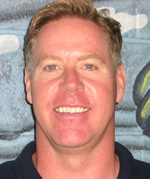 Jeff Prior
Program Director

• Over 20 years coaching experience
• Former Head Age Group Coach – North Coast Aquatics (NCA)
• Former college swimming coach- Villanova University, UCSD
• Coached US Olympian and Master's World Record Holder
• 14 x NCAA Division 1 All-America Swimmer
• Captain, UC Berkeley Swim Team
• Silver Medal, Pan American Games (Indianapolis)
• Silver Medal, Pan Pacific Games (Tokyo)
• Bronze Medal, Goodwill Games (Moscow)
• Bronze Medal, World University Games (Kobe, Japan)
• United States Masters National Champion and All-American
• 1984, 1988 U.S. Olympic Trials Participant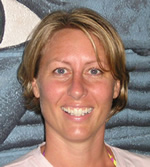 Jody Prior
Coach

• Former North Coast Aquatics Novice Team Coach
• Former Director of the NCA Swim Lessons Program
• Former Carlsbad Masters Swimming Coach
• CIF Swimming Championships Participant (Vista High)
• Palomar College Swim Team Member
• Licensed Massage Therapist
Enroll Your Child in Water Wise Swim School Today!